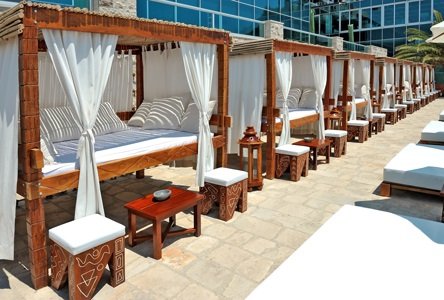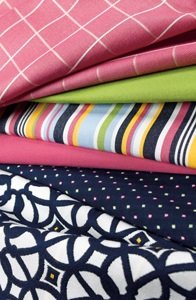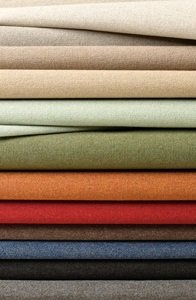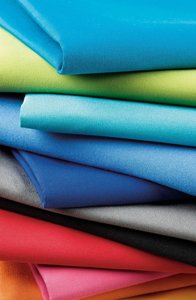 Manufactured in the USA, Outdoor Curtains and Drapes provides you with outdoor curtain decor made with the highest quality Sunbrella curtain drapery fabrics including hundreds of 2016 Sunbrella fabrics to accessorize your bay windows, kitchen, patio, deck, porch, daybed or any other indoor/outdoor fixture.
For those of you unfamiliar with Sunbrella Curtains/Drapery, it is fade, mold and mildew resistant and is thicker than cheap box store fabrics that you have probably previously owned. Years back Sunbrella decided they wanted to "blur the lines between indoor and outdoor living" by making all of their outdoor curtain and drapery the same feel and look of an elegant indoor furniture or curtain fabric leaving the option for dining, kitchen or even family room Sunbrella curtains.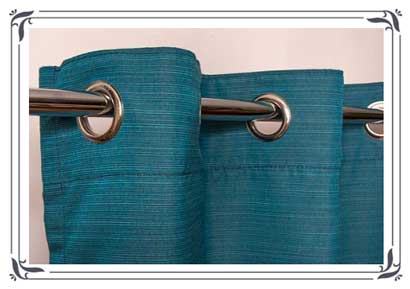 Outdoor Curtains with Grommets
Outdoor/Indoor Curtains with grommets are fully UV-protected and will NOT FADE, mildew resistant and water repellent all in one package with Sunbrella Fabrics! With many size and fabric options we guarantee the lowest price-per-foot Sunbrella Outdoor Curtains on the internet!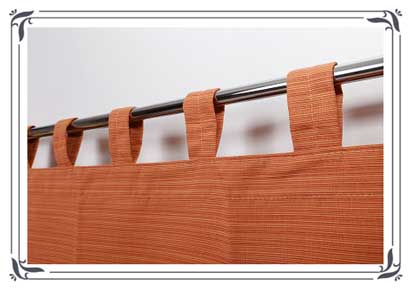 Outdoor Curtains with Loops
Our second, and equally as popular Indoor/Outdoor Curtains are our Sunbrella Curtains with loops. Whether you need indoor curtains for your sun-room, living room or kitchen or you need curtains for your pool area, outdoor deck or even day-bed or outdoor gazebo, we GUARANTEE the best quality and lowest price on the web!

Now for the exciting part, our hundreds of 2016 Sunbrella Fabrics to choose from and what they have to offer! Sunbrella Fabric is a dream come true for anyone looking to purchase outdoor curtains or drapes, better yet anyone looking for anything needing fabric for the outdoors. Sunbrella Curtain and Drape Fabric is made of fade resistant, mildew and mold resistant, washable, bleachable, weather-defying 100% Sunbrella solution dyed acrylic while still maintaining a soft feel and vibrant look that you would find on a set of indoor curtains!
Proudly Made in the USA, we guarantee the highest quality Curtains in the market at 20% of the price! The durability and quality of Sunbrella fabrics is impossible to describe in words; We strongly recommend ordering free fabric samples if you have the slightest hesitation on ordering, or wondering the feel of the curtain fabric that has been hyped about for decades now. Offering curtains and drapes with grommets or with tabs, all being personal preference that will fit on any curtain bar.
Whether you're looking for room dividers, some shading around your pool, yard or patio or just looking to match some of your patio furniture or house color, we have everything your need in hundreds of options to decorate your outdoor living area. Need gazebo curtains? Not a problem, these will fit on any standard curtain bar to add a standard drapery around a day bed or gazebo setting!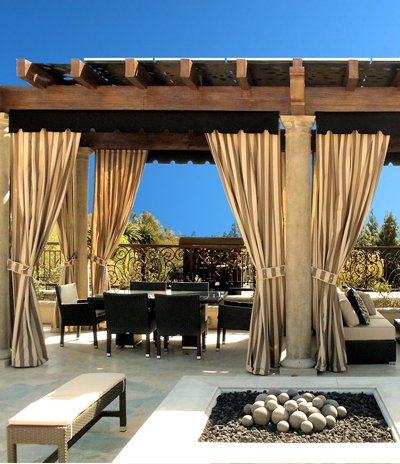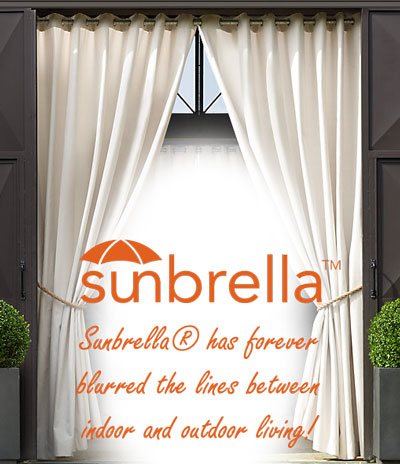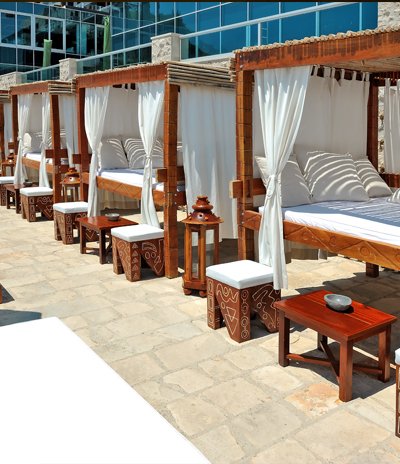 Don't forget to check out our updated Sunbrella Outdoor Curtain Fabrics (updated 2016) and our Outdoor Drapery and Sunbrella Curtain Blog! Don't be fooled by many "clearance outdoor drapes and curtain" descriptions and titles from competitors, we have updated 2016 Sunbrella Curtains (suitable for indoor or outdoor curtain needs) that are below clearance and wholesale prices as they stand. Our outdoor curtains with grommets and loops are always below the sale price of other competitors and we stand by any price match plus another 20%. If you are unaware of the award winning Sunbrella Curtain fabrics we strongly suggest researching it before buying any other drapery or curtain brands for your outdoor patio, daybed, windows, sliding door or seating area. Sunbrella Drapery is a fully waterproof, quick drying industrial fabric that you can bleach for quick cleaning and will not fade, imaging curtains for your sliding class door or dining room that you will not have to worry about fading even 10 years down the road! Whether you are interested in our indoor drapery or outdoor drapery, Sunbrella drapes are the option if your are looking for longevity and beauty while maintaining a soft to the touch drapery product. Sunbrella said it best when they said "Sunbrella has forever blurred the lines of indoor and outdoor living".